June is just around the corner, and I've got some fun new projects to share with you! As the NewPub and post-Hollywood landscape changes, so to does the increasing amount of interesting things to find out in the wild.
The first is a new anthology by DMR Books, featuring classic authors from the pulps and some of their more obscure stories (some of which have barely or never been reprinted) in one packed collection. Just released, you can see the description here:
Heroic tales of sword-swinging adventure can sometimes be found in unlikely places—such as the pages of Golden Age science fiction magazines! Rather than being set in the dim past or a fantastic dream-world, the stories in this collection take place on other planets. Journey to Luna, Mars, and worlds even more distant with these classic tales by five masters of adventure science fiction!

Stories included:
"The Temple of Earth" by Poul Anderson
"World of the Dark Dwellers" by Edmond Hamilton
"The Eyes of Thar" by Henry Kuttner
"The Empress of Mars" by Ross Rocklynne
"Man of Two Worlds" by Bryce Walton
That's quite the lineup. A more intriguing collection of Futuristic Adventure tales has yet to be cobbled together. This is is the sort of thing that should have been put out by OldPub decades ago. however, we know very well why they weren't.
As for information about the stories themselves, such as where they ran or the years they released, you can find them in the book or listed below here:
"The Temple of Earth" ran in Rocket Stories (July, 1953)

"World of the Dark Dwellers" ran in Weird Tales (August, 1937)

"The Eyes of Thar" ran in Planet Stories (Fall, 1944)

"The Empress of Mars" ran in Fantastic Adventures (May, 1939)

"Man of Two Worlds" ran in Space Stories (October, 1952)
Once again, you can find
Planetary Adventures
from DMR Books
here
.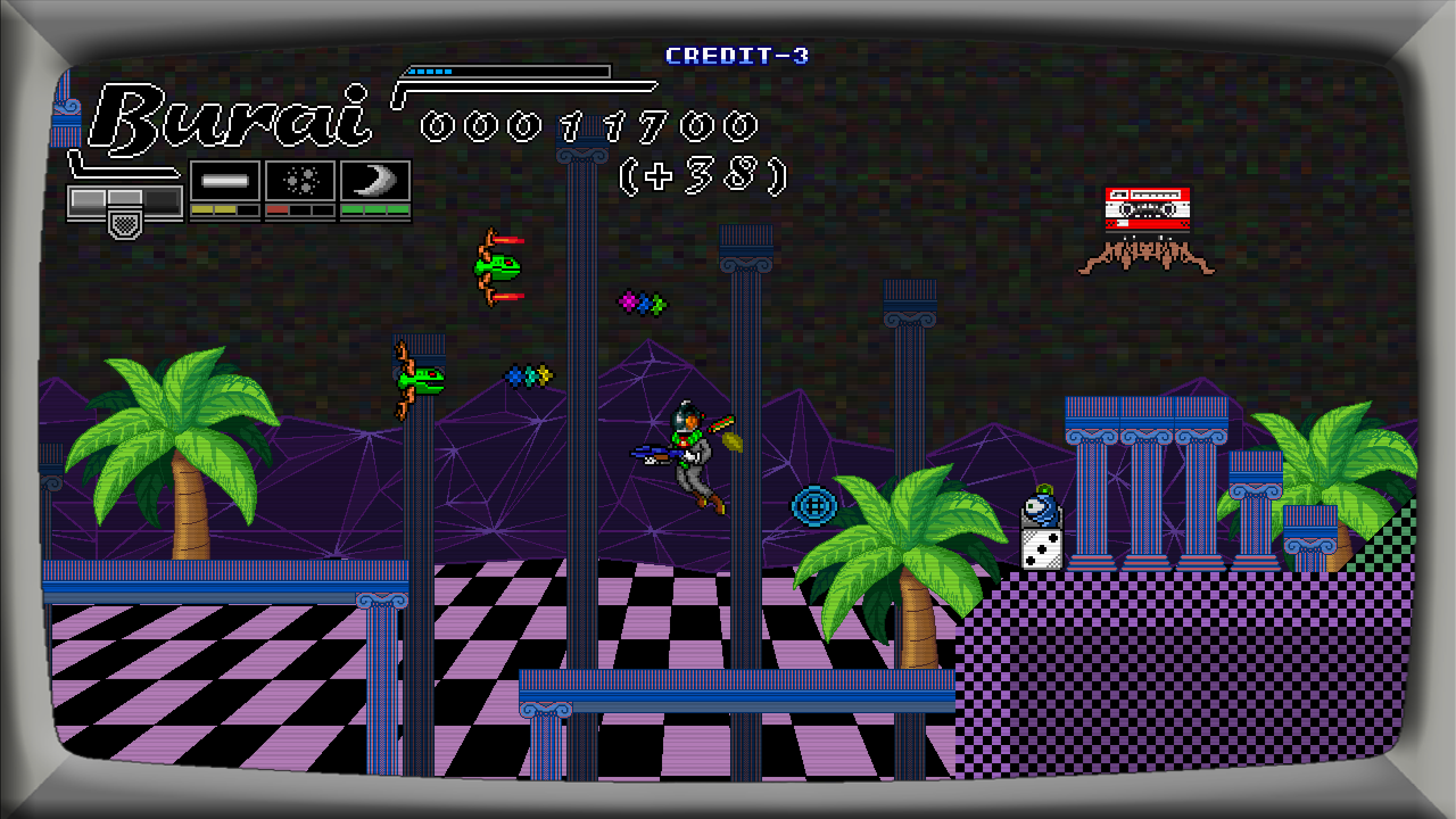 For something very different, check out the demo version of
Coma State Eden
, a currently in development video game! This one is a twin stick shooter influenced by the classics of the genre. the version at the link is only about 50% done, but it still looks quite appetizing, especially for those into classic gaming. The full version is on the way.
You can find the description below:
The sweet dream to your nightmare...!

Created for KADOKAWA Corporation & Active Gaming Media's Pixel Game Maker MV 'Game Development Challenge.'

Digital artist StudioDaeera (creator of Now You've Made Me Crabby) invites you to come and try out a new twist on twin stick shooters: an inspired love letter to classic shoot 'em ups! Fully utilizing the PGMMV Game Engine & featuring a kick-ass stereo chiptune soundtrack composed by Firespike33. You don't want to miss this arcade styled experience!

What happened to the unlucky people who fell into comas they couldn't wake up from...? A rare phenomenon that has puzzled doctors to this day. Many say it was only their poor health or genetics, but the victims claim to have seen an enigmatic spaceman who nullified the source of their coma—an age old evil he has battled time and time again...

It sounds like the stuff of dreams. Because it is.

Fire and level up your standard & specialty shot types to really bring the hurt!
Whip your Flash Shield out at enemy projectiles for stronger counterattacks!
Build up the Lucid Gauge, then trigger your all-powerful Lucid Mode in a pinch!
Battle the Coma State together with your very own Double in local 2 player co-op!

For more on CSE,

check out its Wiki page!
Attract Mode
Once again,
Coma State Eden
can be found
here
.
It's been one heck of a summer so far, and there's still a few months left! Hope you're ready, because this train isn't stopping anytime soon.
Things are getting really exciting, as they should be.